Development Overview
The proposed development is a four storey market rental development to replace the aging and energy inefficient townhouses presently on the site.
Proposed development, if approved, will include options for larger families by including 9 family sized 3 bedroom units but also more affordable bachelor and 1 bedroom apartments. Ten of the apartments units, 15%, will be adaptable for individuals with greater mobility challenges.
Proposed development, if approved, will meet BC's Step Code level 3 in energy efficiency and have NO Natural Gas equipment in keeping with Central Saanich' Climate action plan for low carbon buildings. Proposed development will also include a "solar ready" roof for future solar panel installation.
The proposed development is in keeping with Central Saanich' new Official Community Plan where growth is within the Urban Containment Boundary and includes increased density in pedestrian friendly village center.  Site is walking distance to Saanich Peninsula Hospital and all of Saanichton's shopping or services.  Vehicle parking will be underground, only visitor parking at grade, and parking will be energized for electric vehicle charging stations.
Architecture by Saanichton based Finlayson Bonet Architecture.
The 61 proposed apartments are of various sizes to accommodate diverse housing and ability needs:
Area Context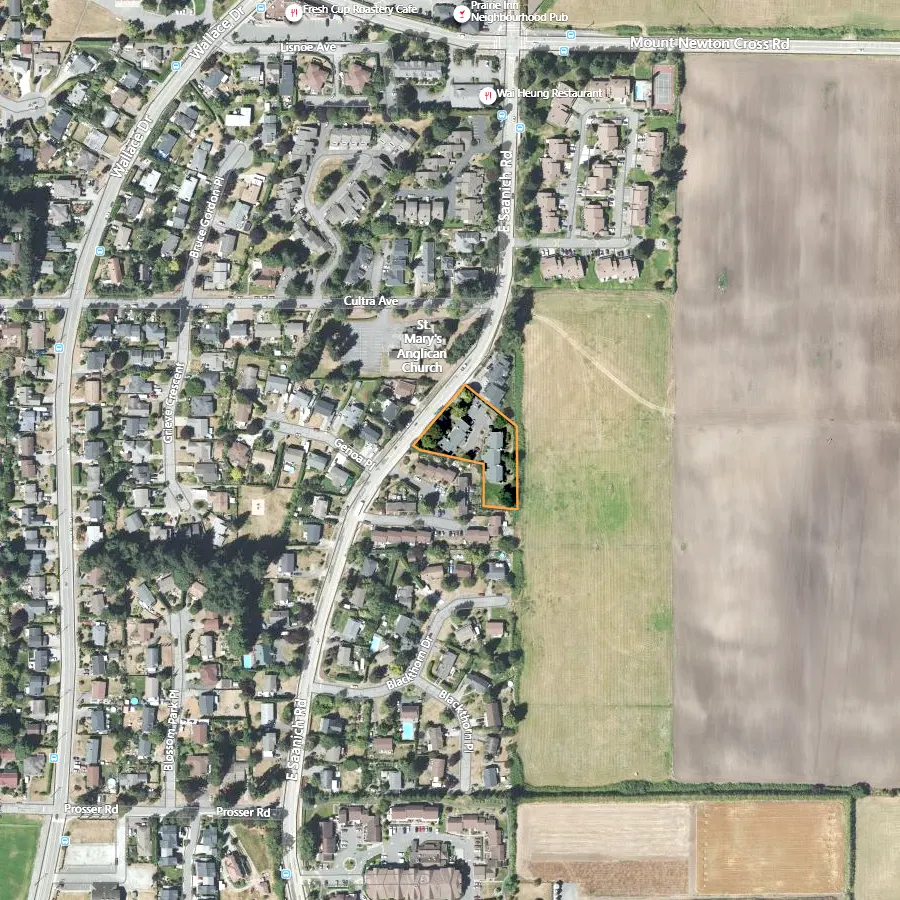 Site Context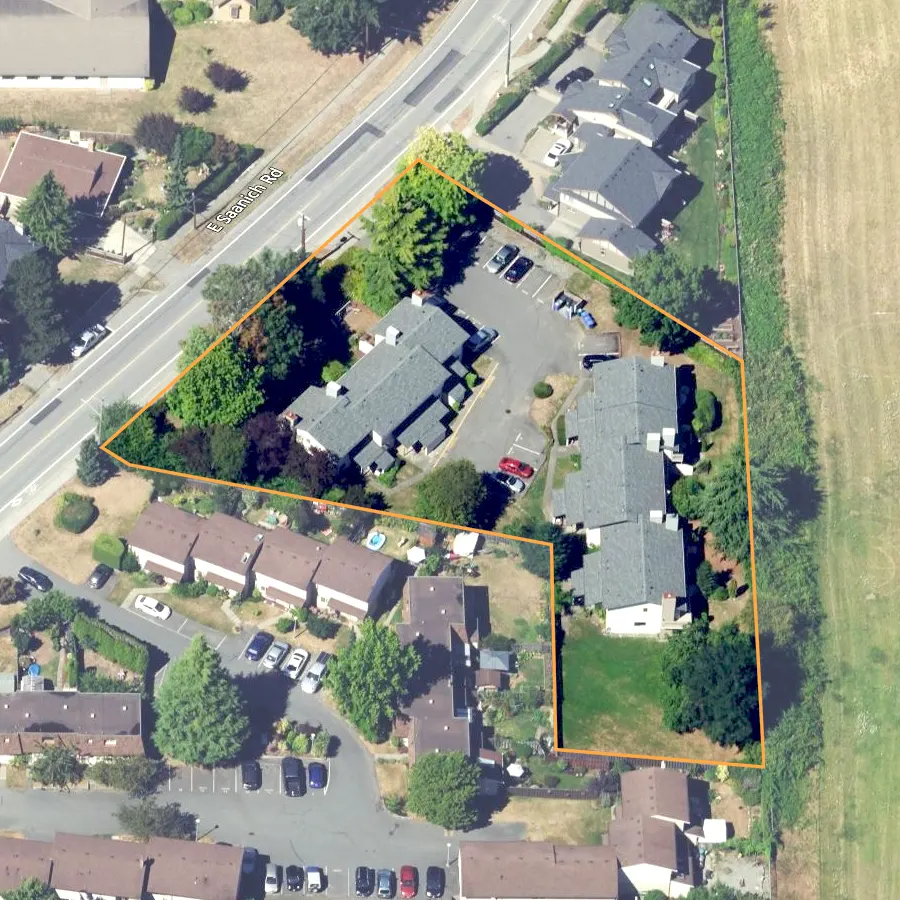 Plans & Downloads
Documents regarding the proposed development permit & rezoning application for 7701 East Saanich Road.
Developer
Groupe Denux is a Victoria based 2nd generation family business established in 1974.
Our portfolio includes apartments, retail centers, offices and industrial buildings. New developments since 2013 include 9 rental apartment buildings in Nanaimo, Victoria and Calgary.  As well was industrial buildings in Nanaimo and Calgary and office buildings in France.
We currently have 2 rental apartment buildings under construction in Langford (71 units) and Saanich (44 units).
We aim to provide our residents with quality homes.
View a few of our other recent or current developments.